Green Gully continued on recent form on Friday at Green Gully Reserve as we won 6-2.
We opened the scoring in the 12' minute as we built up well and Pierce Waring played a great ball across goal to find Gianluca Iannucci who put us ahead early. In the 29' minute Moreland came back with a response as Luke Jurcic played a long throw into the box which was then met by Fletcher Fulton whos deflected shot put them level. In the 41' minute Leighton Lauton with a great press wins the ball and then with good footwork finds Pierce Waring to put us ahead. Just before the break into stoppage time, Moreland were awarded a penalty which Jamie Latham scored.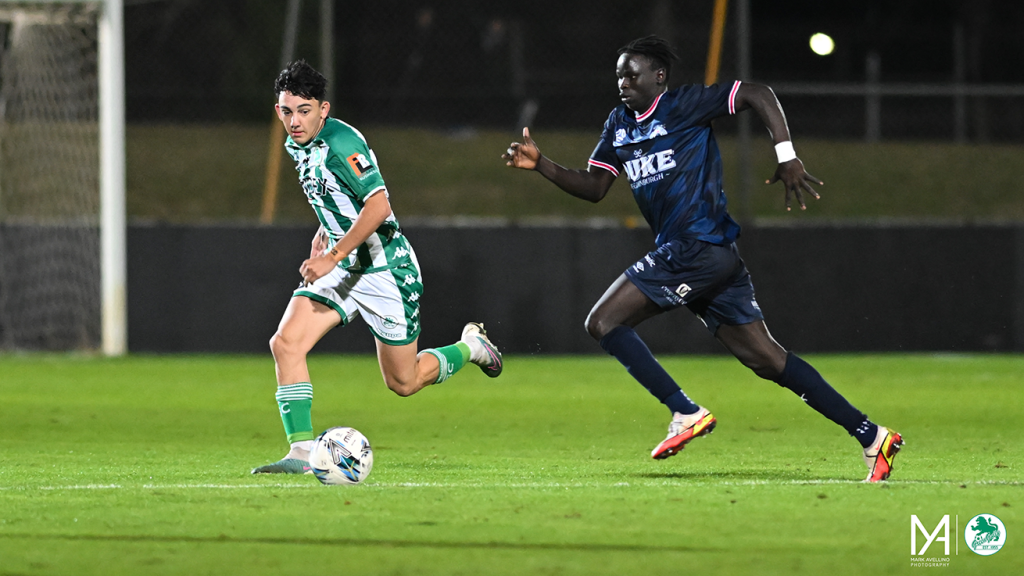 Going into the second half Moreland had created chances early but were unable to capitalise, it wasn't until the 61st minute as Leighton Lauton found Alan Gerez who with a great finish helped us restore our lead. In instant response Josh Hope then finds himself one on one to then double our lead. Gully then continued to push forward as Josh Hope played a switch to find Tyler Vecchio who with a great touch and footwork unleashed a great strike to make it five. In the 80' minute Tyler Vecchio returned the favour as he slotted Josh Hope in who found himself one on one again to make it a double for himself.
Gully now needs to turn their focus as we host Hume City at Green Gully Reserve on Friday night at 8pm.
We hope to see you all there supporting your boys in Green and White!
Photo by Mark Avellino Photography