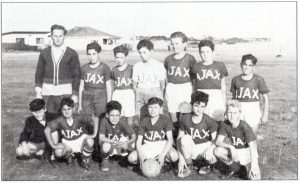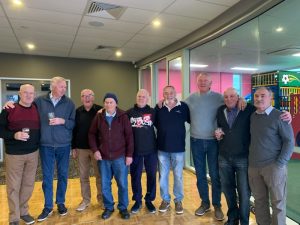 We are proud to share that our club recently hosted our first ever Green Gully team (formerly AJAX Soccer Club) for a near 75 year reunion.
Established in 1955 with Harry Moakes at the wheel, our first ever team was formed, taking great inspiration from the Maltese Floriana club from which our green and white stripes now derive. With Harry's previous experience it was no surprise that he decided to continue his coaching in Australia.
The players were found by door knocking and started playing on vacant land behind Moake's house in Vincent Avenue, St Albans. They faced constant financial strain with the players taking it upon themselves to collect empty beer bottles to be sold back to the brewery, while old newspapers were bought by grocers to use as wrapping. These sales helped to purchase balls, tracksuits, socks, boots and train fares.
The original AJAX side continued to play junior soccer for the five years following their formation with coach Harry Moakes at the helm.
Green Gully is always happy and proud to host our first ever team. It helps illustrate how important grassroots sports are to the local community in creating friendships that last a lifetime.