Friday night our senior team was back at home as we hosted South Melbourne in Round 2 of NPL Victoria. We looked to bounce back from last week as we fell short against Oakleigh Cannons.
The first half began with both sides creating chances and setting the tempo with some early shots on goal from Green Gully. South Melbourne then made no mistake as a quick run against lay wasn't dealt with and a good finish saw them go one ahead. We then received a red card which saw us go down to 10 men at the break.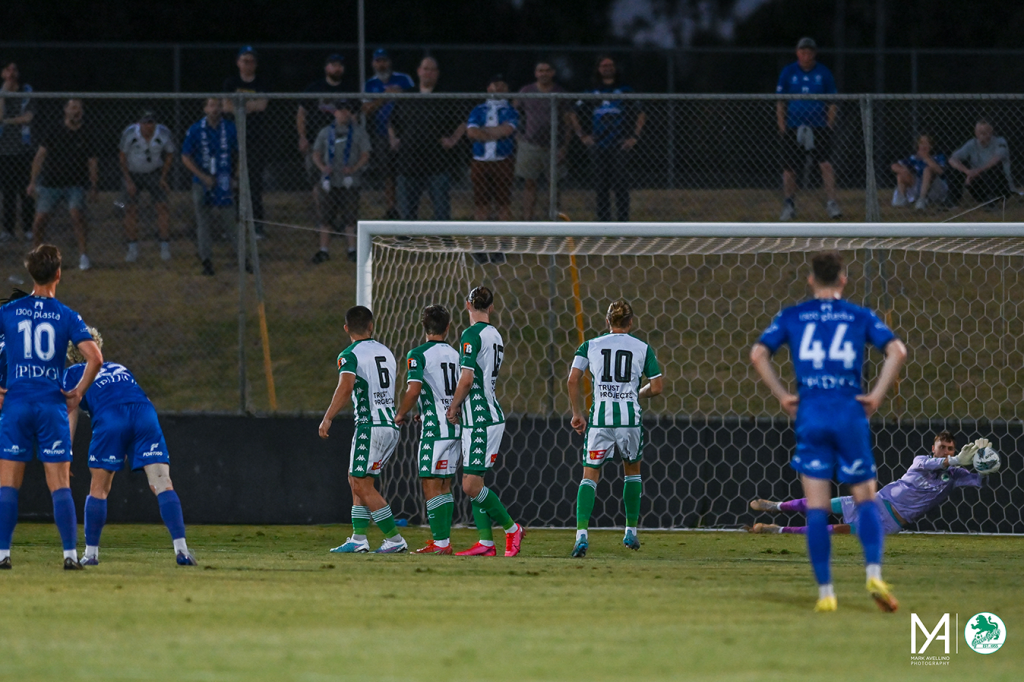 The second half began with an instant impact as half-time substitute Alan Gerez found the ball in the box from a Luc Jeggo set piece and found the back of the net drawing us level in the opening minutes of the second half. Gully pressed to try to get a result out of this game but South against the run of play found their second and then late in the second half scored a third which saw them receive the result for Round 1.
We look forward to this Fridays fixture as we travel to take on Bentleigh Greens.
Do you need transport to our Round 3 fixture against Bentleigh Greens?
We have buses depart from Green Gully at 6pm for transport to and from the fixture, to book your seat please notify the club on 03 9366 6697.
Report by Michael Gennaccaro
Photo by Mark Avellino Photography