On Saturday afternoon our 21's made the trip to Kingston Heath Soccer Complex as they looked to bounce back from last rounds fixture against South Melbourne and gain some from away from home.
Gully started the opening half by playing some good football as they maintained possession which ultimately lead to them creating attacking opportunities. A beautiful transition moment controlled by Leighton Laughton which threaded the ball between the central defenders of Bentleigh occupied by a very smart run by the goal scorer Nicholas Fumo. The boys managed the game well despite the goal conceded which was a slight lapse of concentration finishing the half at 1-1.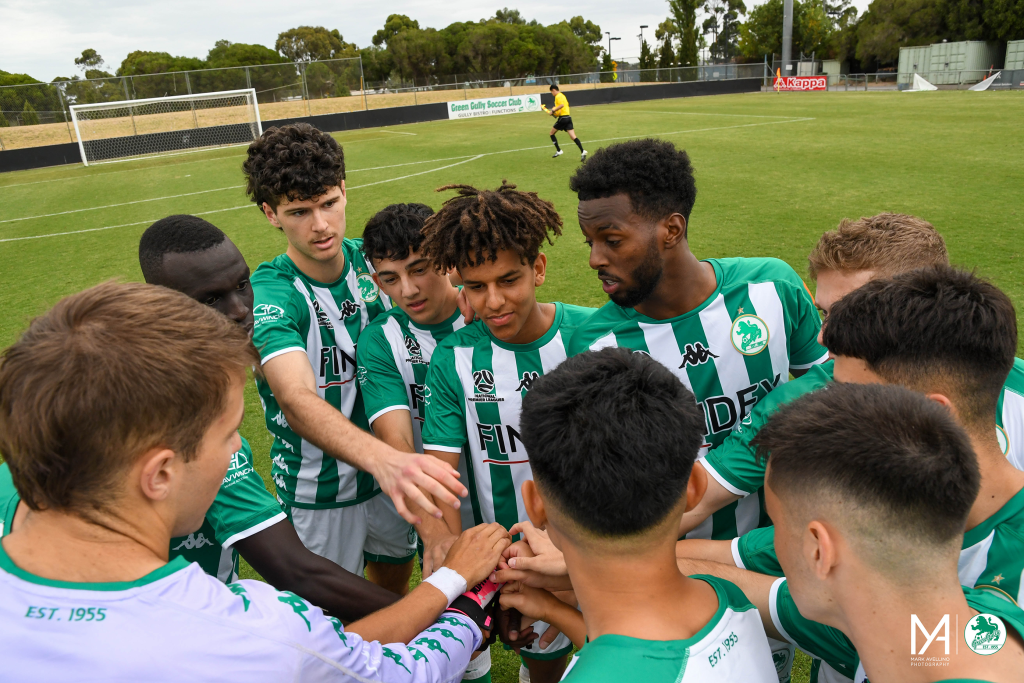 In the second half, both teams were chasing the result and it became very end to end with Bentleigh applying the pressure and controlling the game in the second half. The boys held on for a point at a tough away fixture with Damian Barbanera having an amazing performance to help keep us in the game.
It was a hard-fought point on the road which can prove to be very important, we hope to continue this positive form back at home as we host Port Melbourne this Saturday afternoon.
Report by Andrej Maksimov
Photo by Mark Avellino Photography