Friday night our senior team was back on the road as they travelled to Kingston Heath Soccer Complex to play the Bentleigh Greens in Round 3 of NPL Victoria. We looked to bounce back from last week as we fell short against South Melbourne.
The game began with both sides trying to set the tempo sides but neither was able to find a breakthrough before the break. Alan Gerez had a chance as he found himself on the end of a Nahuel Bonada volley which forced a good save from the Bentleigh keeper.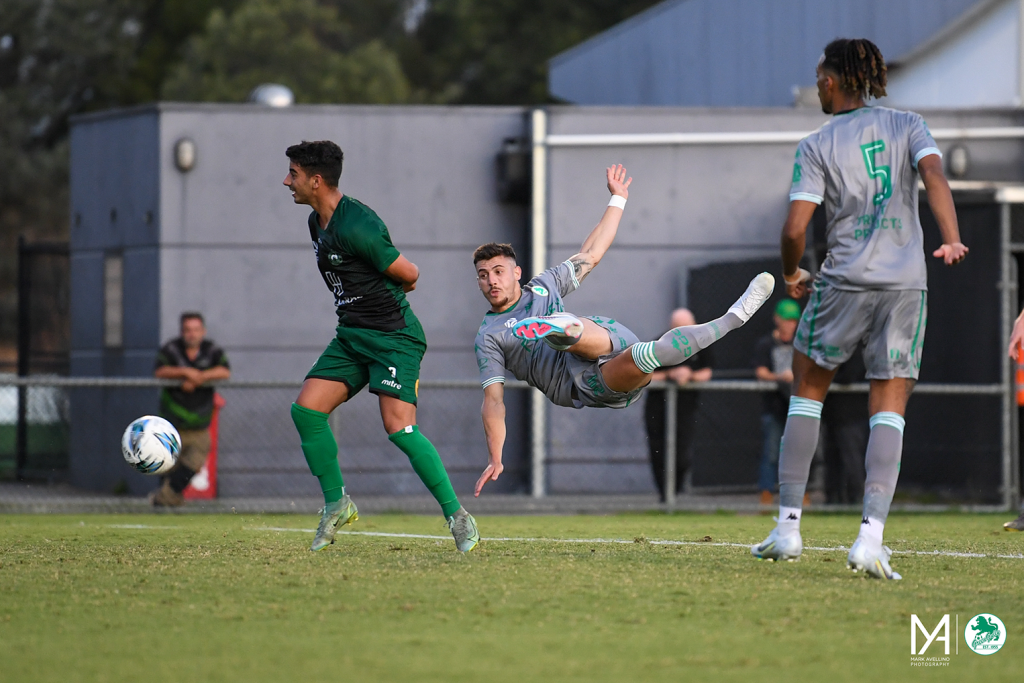 We regrouped at halftime and found our breakthrough in the later part of the game as Josh Hope found himself in the right position to slot the ball into the back of the net. This was then followed by a great run from Adolph Koudakpo which lead to him being brought down in the box with Pierce Waring stepping up to the spot and opening his account for the season.
We now look forward to continuing this form back at home as we host Port Melbourne.
Report by Michael Gennaccaro
Photo by Mark Avellino Photography