This Saturday we travel to Hume City at Hume City Stadium in our Round 22 clash of NPL Victoria.
In our last fixture against, Moreland City, Gully had several scoring opportunities and applied pressure on the opposing team but couldn't score a goal. Both teams made multiple attempts, but the score remained 0-0 at halftime. In the 67th minute, Moreland's Corey Thomas scored the first goal of the match. Gully continued to attack in an attempt to salvage the game, and in the 93rd minute, Justin Spiteri crossed the ball to Jordon Lampard, who scored an equalizing goal at the back post in the final moments of the game.
Our opponent for this week is Hume City who last round faced South Melbourne in which Hume shared the points with South as the game ended 2-2. Hume currently sit in 9th position in NPL Victoria.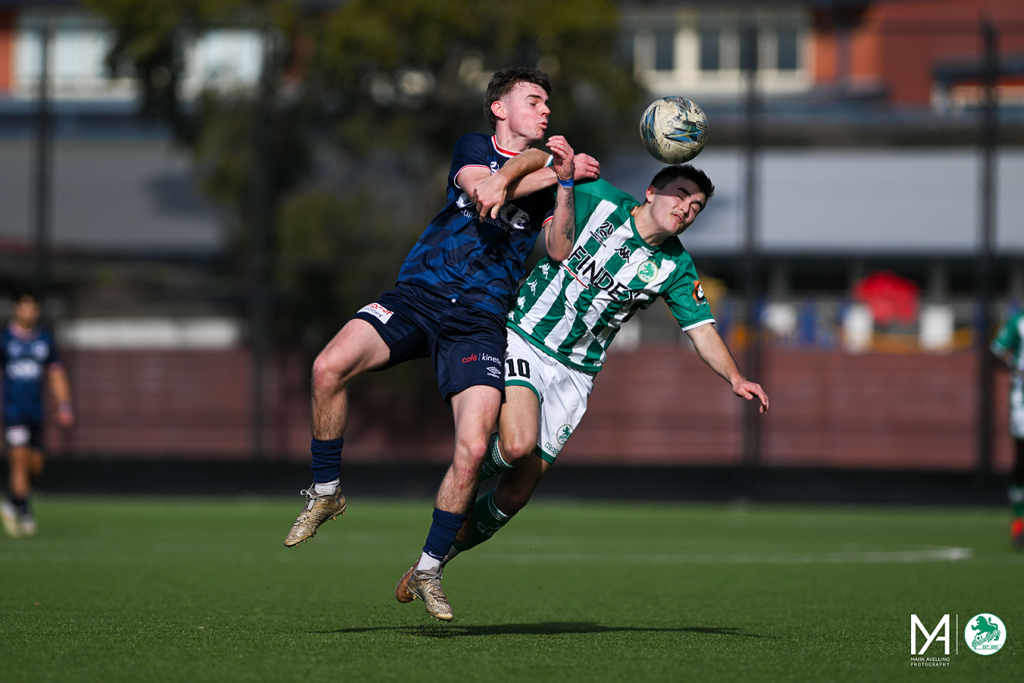 Our 21's face Hume City this Saturday in our Round 22 clash of NPL Victoria.
Last weekend Gully faced off against Moreland City, Gully took the lead when Brayden Portelli played a great ball into the area, and Jake Jurica finished it off giving Gully an early advantage. In the second half, Gully further increased their lead to 2-0 when Greg Siamoa set up Elioan Kifle, who scored a superb goal against the Moreland City goalkeeper. However, in the 78th minute, Moreland City managed to score a goal, making the score 2-1. Despite the late goal from Moreland City, Gully held on and secured a victory, earning all three points.
Our opponent for our Gully 21's this week, Hume City, faced South Melbourne in which both sides shared the points as the game ended 2-2. Hume currently sit in 5th position on the table.
Two very important games at Hume City Stadium. We hope to see you all there supporting the boys in Green and White!
Photo by Mark Avellino Photography