Green Gully played Melbourne Knights which was a well-deserved win at Green Gully Reserve as we won 2-0.
Both sides created great chances in the opening 45' with some great defending on display which led to neither side being able to open the scoring and heading into the break 0-0.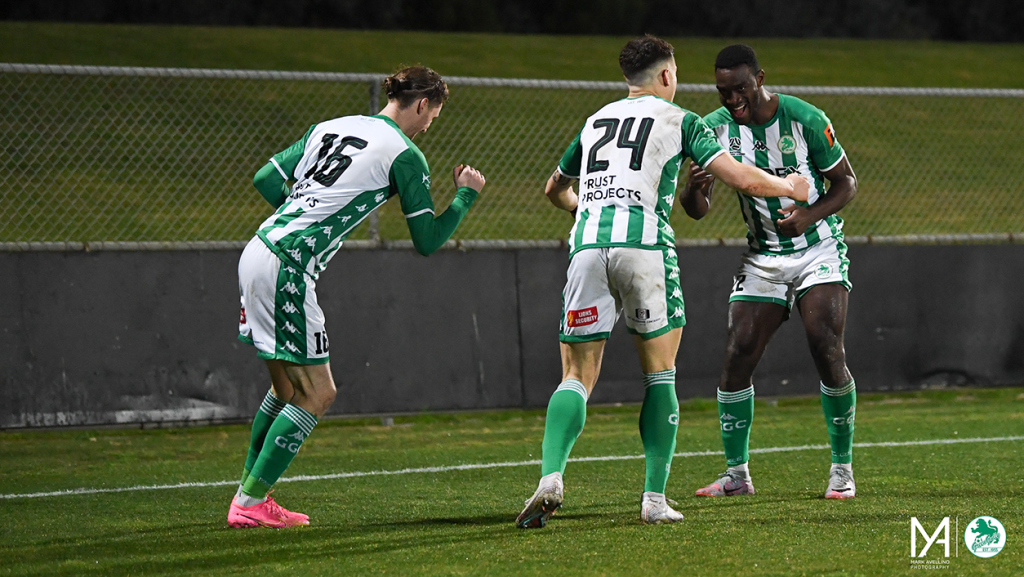 Adolph Koudakpo who was introduced in the first half off the bench found the back of the net straight into the second half as Luc Jeggo played a ball into the area which the Melbourne Knights keeper parried into the path of Koudakpo to put us ahead in the opening minutes of the second half. Melbourne Knights continued to push forward in which Gully defended well to keep our lead, in the 84' minute a Melbourne Knights clearance found its way to Gianluca Iannucci who hit it into the bottom right corner to seal all three points for Green Gully.
We turn our focus now to this Saturday as we take on Dandenong Thunder at George Andrews Reserve.
Photo by Mark Avellino Photography