Tonight your Green Gully Cavaliers are back at home at Green Gully Reserve to take on Moreland City in our Round 8 clash of NPL Victoria.
Green Gully had bounced back as we returned to winning ways at Elcho Park as Goals from Alan Gerez, Tyler Vecchio and Adolph Koudakpo and also braces from Pierce Waring and Josh Hope as we beat North Geelong Warriors 7-0.
Also on Tuesday night, we played out our Australia Cup fixture against Eastern Lions we went a goal down in the first half and then went down to ten men as we started the second half. Adolph Koudakpo got brought down in the area with Pierce Waring converting from the spot that was not enough as the Lions found a second in extra time for them to end our cup campaign.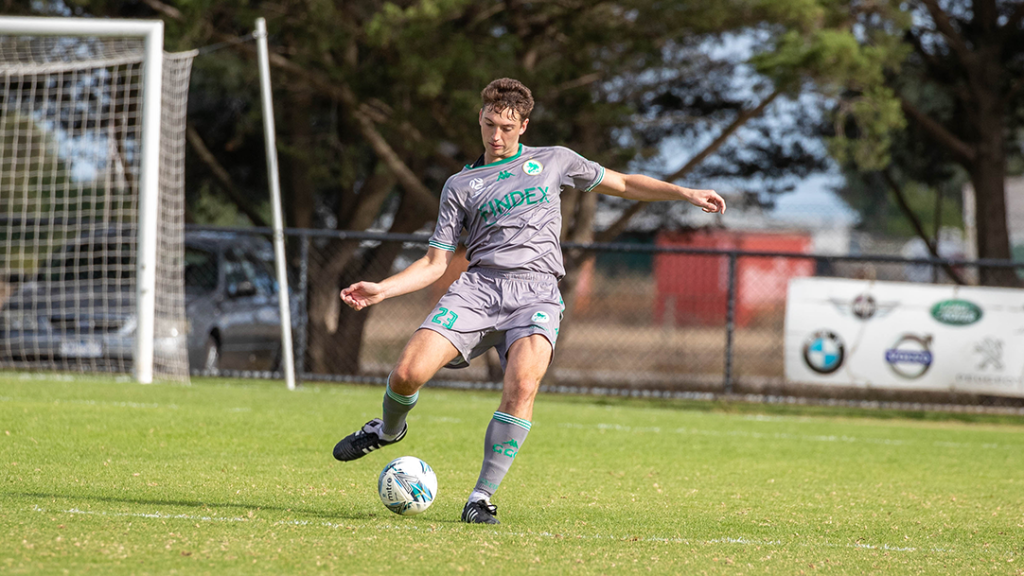 Our opponent this week is Moreland City who currently sits in 10th with everything to play for as a win and results going their way can boost them into the top 6. Last round Moreland played Hume City with the result going Hume's way as they won that fixture 5-2.
Our 21's also played North Geelong Warriors as Green Gully took the lead early on with Garang Arou heading in a corner. We extended our lead to 2-0 just before half-time when Elioan Kifle chipped the ball over the North Geelong goalkeeper. In the 82nd minute, Samuel De Los Santos Myles scored a fantastic goal from outside the box to secure the win for Green Gully as we won 3-0.
Moreland City's 21's lost against Hume City 4-0 but both Moreland and Gully have a lot to play for as a win for either side can be very crucial at this stage of the season.
Two very important games from our Seniors and 21's at Green Gully Reserve. We hope to see you all there supporting the boys in Green and White!
Photo by Paul Crossley