Green Gully returned to winning ways at Elcho park on Saturday as we saw out that fixture 7-0.
Gully opened the scoring early as Josh Hope was released on the left flank and finds a ball into the area to the feet of Pierce Waring who then found Alan Gerez who made no mistake in the 2' minute to put us ahead. Gully then found their second in the 38' minute as Alan Gerez now provided an assist as he found Tyler Vecchio in the 6-yard box to place it in. A minute later Josh Hope pounced on a defensive error from North Geelong to make it three before the break.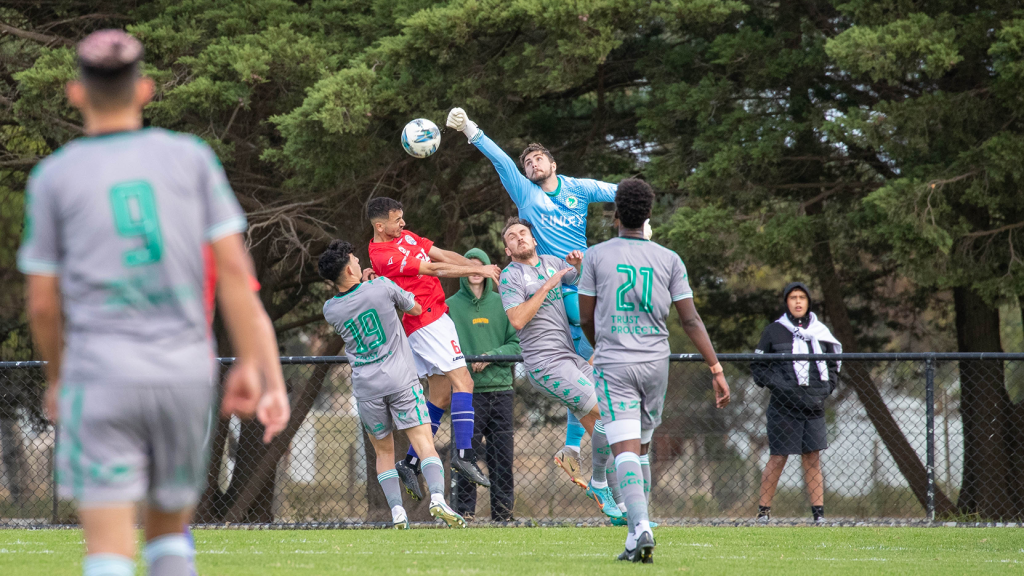 In the second half Gully found the back of the net late in the second half as Gianluca Iannucci found Adolph Koudakpo at the back post. North Geelong unfortunately had no substitutes left so they had to resort to playing with ten men, Gully capitalised on this as in the 84' minute Mitchell Graham found Pierce Waring in the area to make it 5. Pierce then made it a brace in two minutes as he got onto the end of a Josh Hope cross. In the 88' minute, Pierce Waring had a strike on the edge of the area that was not kept under control and placed into the path of Josh Hope who also found himself a brace.
Gully now looks towards tonight as we are back at home and face Eastern Lions in the Australia Cup and then in the league in a quick turnaround as we play Moreland City at Green Gully Reserve.
We hope to see you all there supporting your boys in Green and White!
Photos by Paul Crossley