This Friday night your Green Gully Cavaliers are back on the road as we play Port Melbourne Sharks in our Round 17 clash of NPL Victoria at JL Murphy Reserve.
In our last fixture against Bentleigh Greens, our opposition took an early lead in the 18th minute. However, Gully equalized just before halftime when Josh Hope intercepted the ball in midfield and played a switch to Adolph Koudakpo, who skillfully beat his defender and placed the ball in the bottom left corner. In the second half, Bentleigh was reduced to 10 men, and Gully capitalized on the advantage. In the 64th minute, Nahuel Bonada was fouled in the area, leading to a penalty that Pierce Waring successfully converted. Then, in the 85th minute, Tyler Vecchio unleashed a spectacular shot from outside the box that soared into the top right corner, securing all three points for Gully.
Our opponent for this week is Port Melbourne who last week faced off against Moreland City and won that fixture 5-0. The Sharks currently sit in 5th position on the table on 27 points.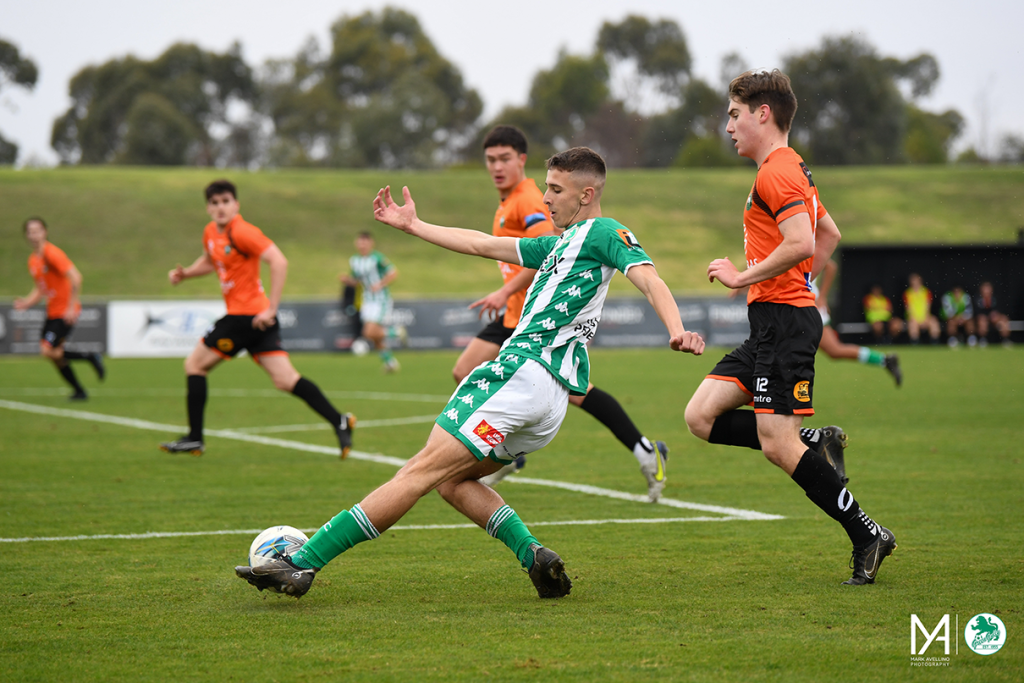 Our 21's face Port Melbourne this Saturday in our Round 17 clash of NPL Victoria.
Last weekend Gully faced off against Bentleigh Greens, Bentleigh scored two goals in the first half, giving them a comfortable lead at halftime. However, in the second half, Bentleigh further extended their advantage by scoring four more goals, ultimately securing them three points.
Our opponent for our Gully 21's this week, Port Melbourne, faced Moreland City in which the Sharks won that fixture 3-0. Port Melbourne currently sits top of the table.
Two very important games at JL Murphy Reserve. We hope to see you all there supporting the boys in Green and White!
Photo by Mark Avellino Photography