Green Gully 21's made the trip to JL Murphy Reserve as we took on the Port Melbourne Sharks in Round 17.
It was a good opening half with Gully creating some very good chances but ultimately being unable to capitalise. Port Melbourne found their opening in the 39' minute as they took advantage of a defensive mistake to put them one ahead going into halftime.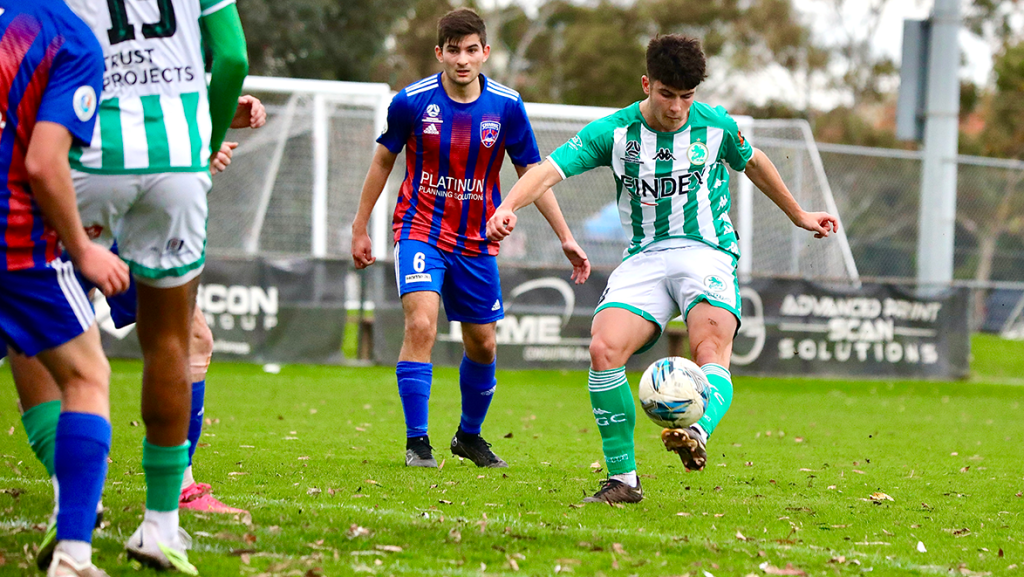 Gully continued to create chances in the second half and finally was rewarded as Jai Balestra found the equaliser. Gully continued to attack and create chances but Port restored their lead late in the 82' minute and then found another to extend it in the 84' minute which secured the home side three points.
We now turn our focus on this Saturday as we host Altona Magic at Green Gully Reserve.
Photos by Matt Morden