Green Gully's 21's side fell short to Melbourne Knights on Sunday 4-3.
Knights opened the scoring in the 21' minute as they were awarded a penalty in which they converted. Gully responded positively as Elion Kifle with great determination and footwork put the game level.  Gully then put themselves ahead in this fixture through Alexander Cepiviroski as he was taken down in the area by the Melbourne Knights keeper which he stepped up and converted from the spot. In the 36' minute against the run of play Melbourne Knights pushed forward well and brought the game back level. In the 41' minute a Knights corner was swung in which led to another goal before the break as we headed into the half trailing 3-2.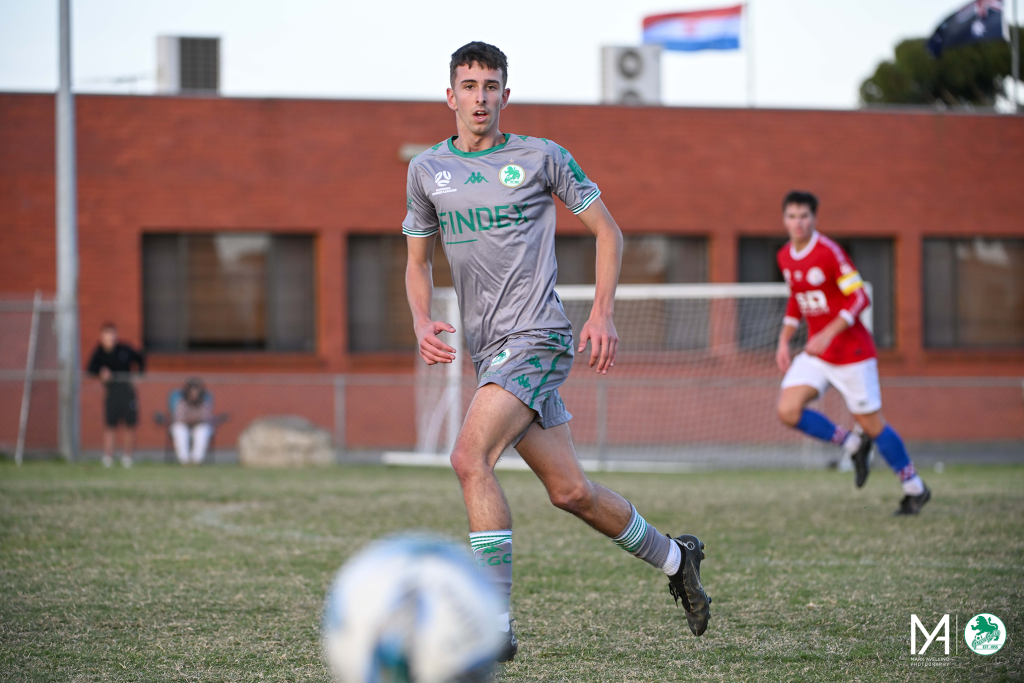 We started the second half well and were rewarded as Alexander Cepiviroski found himself on the scoresheet yet again as hunted down and capitalised on the keepers' heavy touch to bring the game to 3-3. With both teams searching for the goal that would win this game it came as heartbreak to Gully as Melbourne Knights found their fourth of the afternoon to win the game.
Photos by Mark Avellino Photography