This Friday night your Green Gully Cavaliers are back at home in a quick turnaround as we play Dandenong Thunder in our Round 11 clash of NPL Victoria.
In our last fixture, Gully fell short to Melbourne Knights with them opening the scoring in the 12th minute as Ciaran Bramwell scored due to a defensive mistake by Gully. Bramwell scored again in the 36th minute, which gave the Knights a 2-0 lead at halftime. In the 84th minute, Pierce Waring scored a great finish for Gully, which was quickly followed by a goal from Mohammad Sumaoro for the Knights. Gully scored another goal through a deflection from Adolph Koudakpo's killer ball but it wasn't enough as Melbourne Knights won the game.
Our opponent for this week is Dandenong Thunder who last round faced Moreland City which saw the Thunder win 3-2 with goals from Deniz Yildiz, Kieran Dover and Grad Damen. Dandenong Thunder currently sit in 8th position with just two points behind Gully.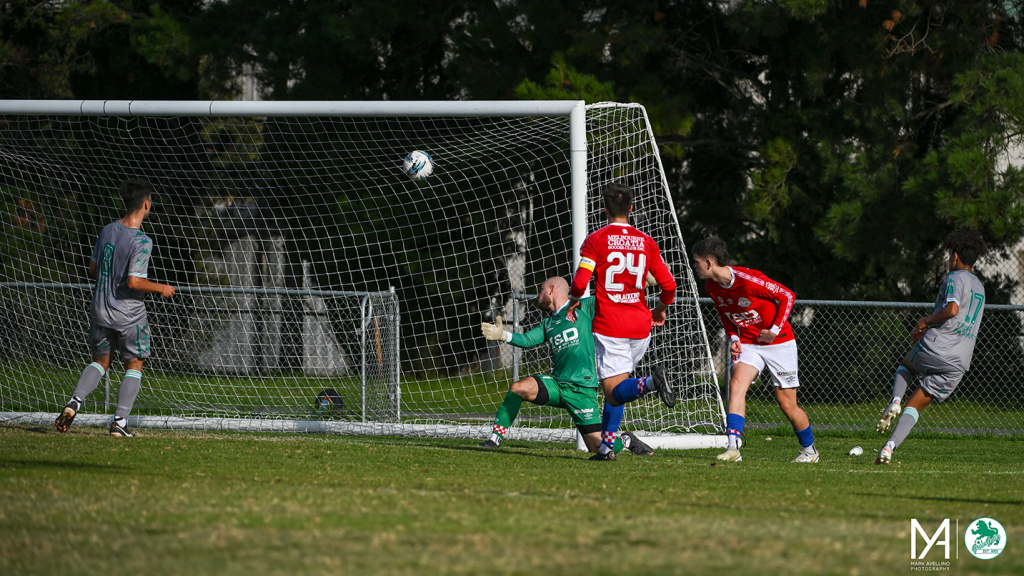 Our 21's face Dandenong Thunder this Saturday in our Round 11 clash of NPL Victoria.
Last weekend Gully faced off against Melbourne Knights with the Knights scoring the first goal through a penalty in the 21st minute. Gully responded with a goal from Elion Kifle, and took the lead after Alexander Cepiviroski scored from a penalty. However, the Knights equalized in the 36th minute and scored another goal from a corner in the 41st minute, leading 3-2 at halftime. In the second half, Cepiviroski scored again to level the game at 3-3. However, Melbourne Knights scored their fourth goal to win the game.
Our opponent for our Gully 21's this week, Dandenong Thunder, faced Moreland City in which the Thunder won that fixture 7-0. Dandenong Thunder currently sits in 10th position and are five points ahead of Gully.
Two very important games at Green Gully Reserve. We hope to see you all there supporting the boys in Green and White!
Photos by Mark Avellino Photography