Our 21's played out a great game on Saturday at Green Gully Reserve as we won 2-1.
Gully opened up the scoring in the 23' minute with Thomas Zacharias with great use of his body beat his player and put the ball on a platter for Greg Siamoa who make no mistake as he put us ahead early on. Gully extended their lead in the 32' minute through Ismali Haji who pounced on a defensive mistake and with smalt thinking put the ball around the keeper. Dandenong Thunder was awarded a penalty and converted from the spot in the 42' minute to make it 2-1 going into halftime.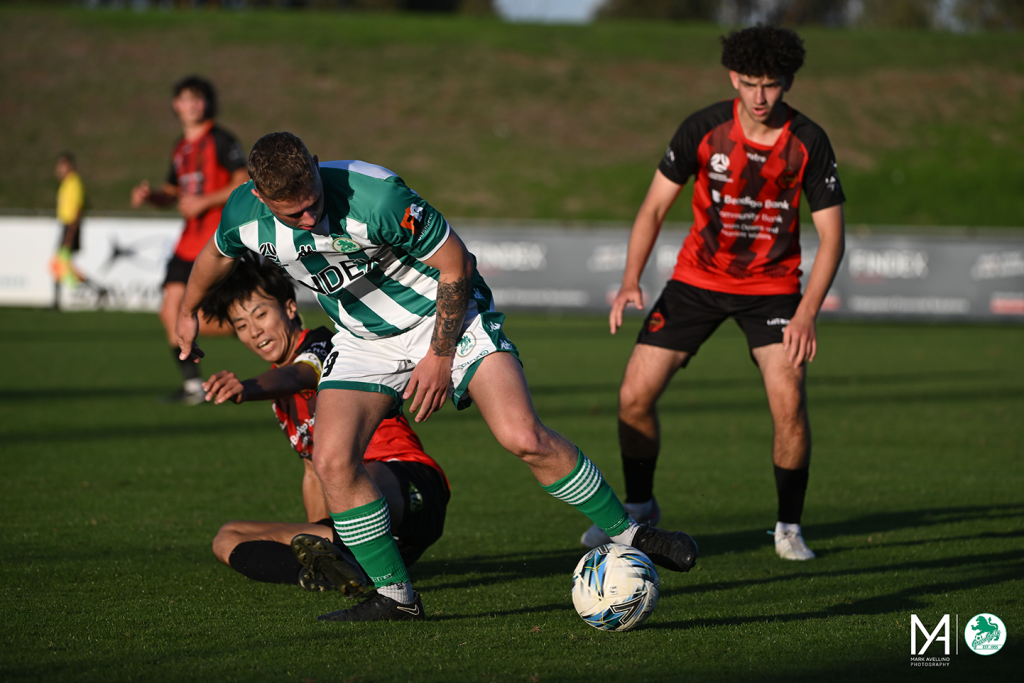 Gully held onto the game as they displayed a disciplined second half and even with Dandenong Thunder attacking well and trying to get a result out of the game Gully held on and was rewarded with the three points.
Gully now needs to turn their focus as we travel to Olympic Village to take on Heidelberg United on Friday night at 6:15 pm.
We hope to see you all there supporting your boys in Green and White!
Photo by Mark Avellino Photography