Green Gully returned to winning ways on Friday at Green Gully Reserve as we won 4-2.
Gully opened the scoring early in the 2' minute as Gianluca Iannucci found Luc Jeggo with great control and on the half volley to open the scoring. Gully found their second of the night as Alan Gerez played Josh Hope who placed the ball on the edge of the area to the bottom right to continue his goal-scoring form. Gully made it three in the 36' with Gianluca Iannucci finding another assist as he played the ball against the face of the goal to find Alan Gerez at the back post for the tap-in. In the 38' minute Dandenong Thunder found a goal through Kieran Dover to make it 3-1 at half time.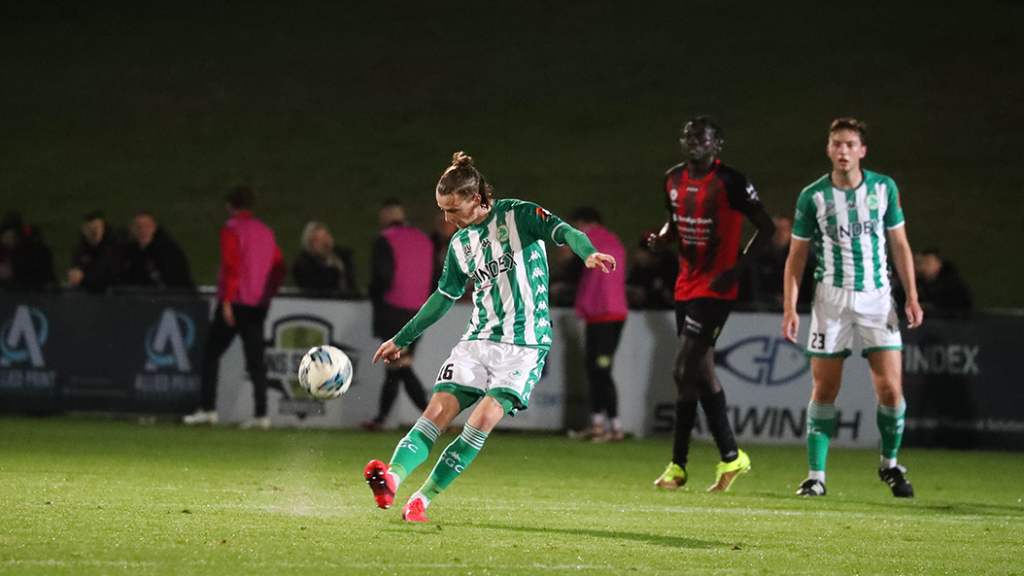 Dandenong Thunder went down to ten men in the 59' minute and then went on the front foot as they found a goal in the 83' minute through Leo Mazis which turned the game around in the final moments. In the sixth minute of stoppage time, Adolph Koudakpo played Josh Hope in behind with his initial shot hitting the crossbar but Josh hit the second effort of the volley to secure all three points in the dying moments.
Gully now needs to turn their focus as we travel to Olympic Village on Friday night at 8:30 pm.
We hope to see you all there supporting your boys in Green and White!
Do you need transport to this Friday night's fixture against Heidelberg United?
We are pleased to announce we are providing transport to and from the game with buses leaving from Green Gully Reserve at 7:15 pm. Please contact the club on 03 9366 6697 to book your spot.
Photos by Paul Crossley