Tonight your Green Gully Cavaliers are on the road as we travel to Olympic Park to take on Heidelberg United in our Round 12 clash of NPL Victoria.
In our last fixture, Gully returned to winning ways as Gully opened the scoring early with a great goal from Luc Jeggo, which was then followed by a goal from Josh Hope who placed the ball from the edge of the area, and another by Alan Gerez. Thunder converted from the spot to bring the game to 3-1 at halftime. Dandenong Thunder was down to 10 men in the 59th minute but scored a goal in the 83rd minute to make it 3-2. However, in stoppage time, Gully scored again with Josh Hope securing the win with a second-effort volley.
Our opponent for this week is Heidelberg United who last round faced Moreland City who played out a goalless draw as the game finished 0-0. Heidelberg currently sit in 10th position on the NPL Victoria table.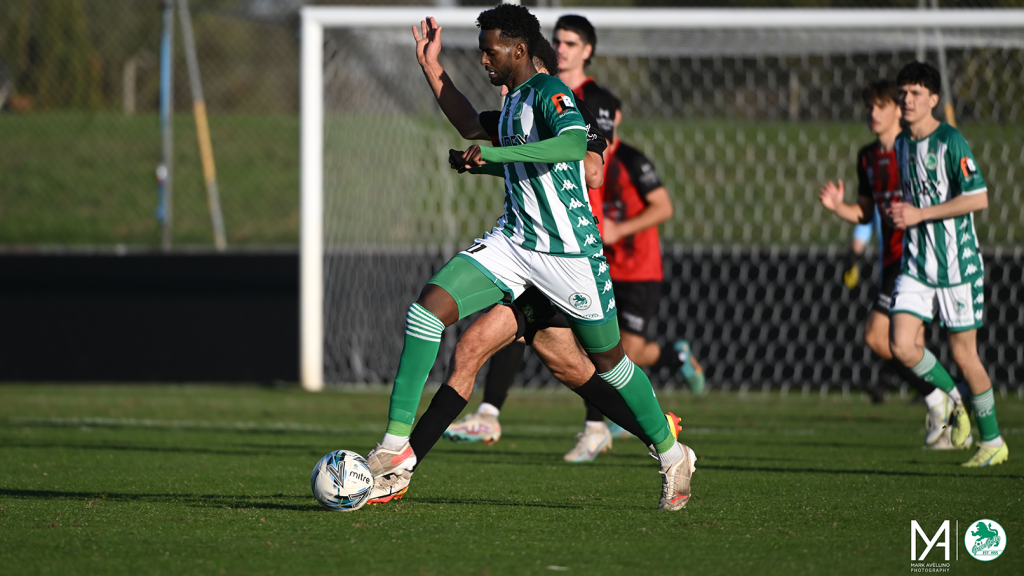 Our 21's face Heidelberg United this Saturday in our Round 12 clash of NPL Victoria.
Last weekend Gully faced off against Dandenong Thunder with Gully scoring first with a great play by Thomas Zacharias, who set up Greg Siamoa for the goal. They extended their lead soon after with a goal from Ismali Haji. However, Dandenong Thunder scored a penalty in the 42nd minute to make it 2-1 at halftime. In the second half, Gully played well defensively and held onto their lead, ultimately winning the game and earning three points.
Our opponent for our Gully 21's this week, Heidelberg United, faced Moreland City in which Heidelberg won that fixture 3-1. Heidelberg currently sits in 13th position just one point behind Green Gully.
Two very important games at Olympic Park. We hope to see you all there supporting the boys in Green and White!