Green Gully missed out at Green Gully Reserve on Friday as they lost to Oakleigh Cannons 2-1.
Oakleigh Cannons opened the scoring in the 15' minute through Wade Dekker. Gully equalised before the break as Adolph Koudakpo pressed on the defender's heavy touch, broke away, and found the back of the net to tie the game at the break.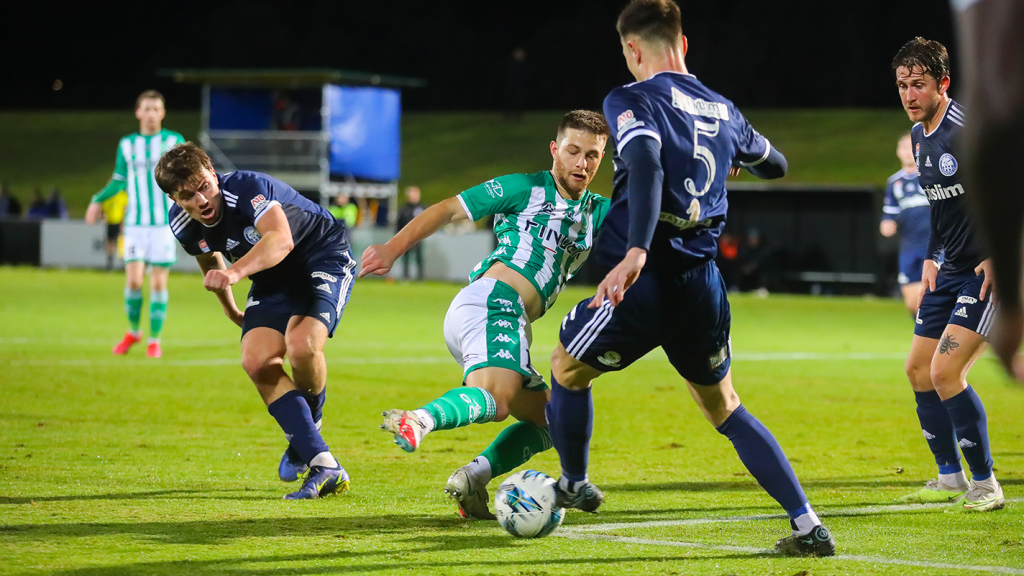 Going into the second half both sides were pushing for the winner as both sides were looking to take all three points out of the fixture with Oakleigh finding the breakthrough in the 68' minute through a corner and then held off Gully to the final whistle to see out the game.
Gully now turns their focus towards this Sunday as we face South Melbourne at Lakeside Stadium.
Photos by Matt Morden