This Sunday afternoon your Green Gully Cavaliers are at Lakeside Stadium as we play South Melbourne in our Round 15 clash of NPL Victoria.
In our last fixture, Oakleigh Cannons scored the first goal in the 15th minute, courtesy of Wade Dekker. However, Gully managed to equalize before halftime when Adolph Koudakpo capitalized on a defender's mistake, broke away, and scored to level the game. In the second half, both teams were determined to secure the victory and claim three points from the match. Oakleigh eventually found the decisive goal in the 68th minute from a corner kick.
Our opponent for this week is South Melbourne who last week faced off against Moreland City in which South secured the win 2-0. South currently sit in 2nd tied on points with league leaders Avondale.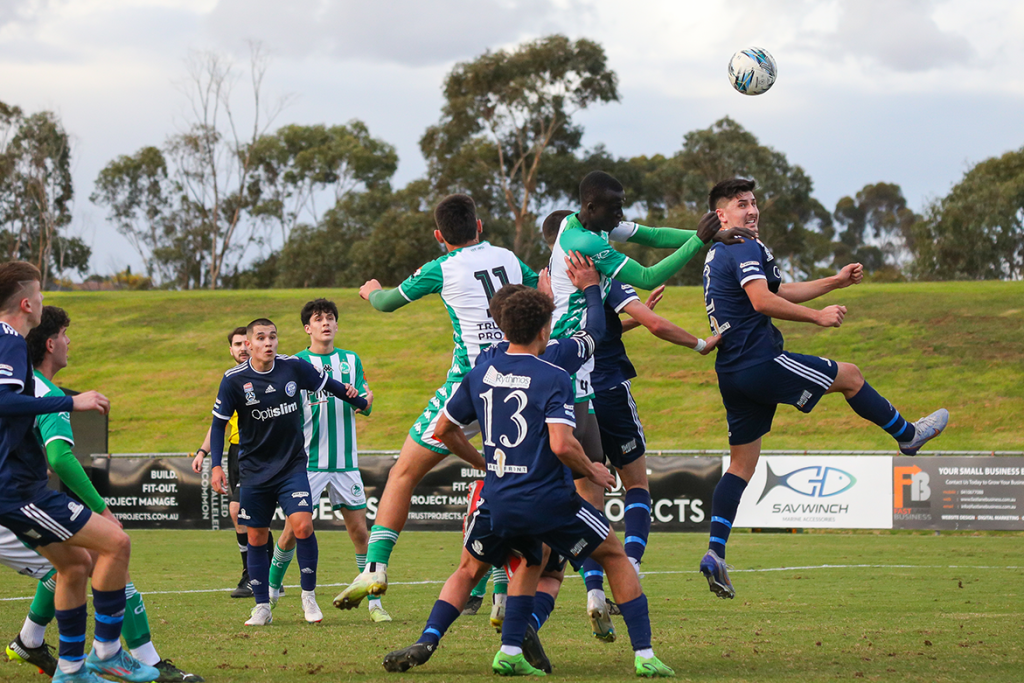 Our 21's face South Melbourne this Saturday at McIvor Reserve in our Round 15 clash of NPL Victoria.
Last weekend Gully faced off against Oakleigh Cannons, Oakleigh got off to a strong start in the first half, scoring two goals within 32 minutes to take a commanding lead. However, Gully managed to reduce the deficit before halftime with a brilliant strike from Samuel De Los Santos Myles, assisted by Ilce Petrevski's skillful play on the left flank. In the second half, Gully played well and looked to equalize. However, their task became more challenging as they were reduced to ten players. Oakleigh took advantage of the situation and scored another goal, securing three points for themselves in the match.
Our opponent for our Gully 21's this week, South Melbourne, played Moreland City in which South put on a dominant display winning that fixture 7-1 which has them currently placed 2nd on the table.
We hope to see you all there supporting the boys in Green and White!
Photos by Matt Morden