Green Gully found an important win against South Melbourne as we won 3-0.
The first half remained scoreless with the decisive moment coming in the 45' minute as South Melbourne were reduced to ten men.
Gully then put on a superb second half performance with Alexander Cepiviroski continuing to hunt down a loose ball to then open the scoring in the 48'. Then straight after restarting play Elioan Kifle played a great ball to find Nicolas Valenzuela who places the ball to double our lead early in the second half. In the 57' Gully made it three with Alexander Cepiviroski providing the cross to Greg Siamoa who places the volley first time into the top left corner.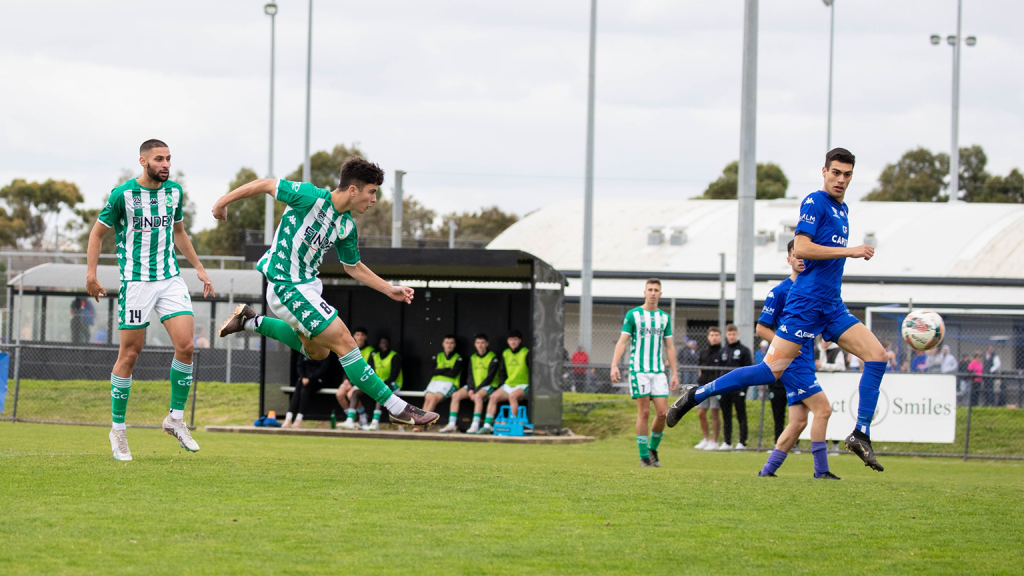 Gully now looks to continue on this Saturday as we face Bentleigh Greens at Green Gully Reserve.
Photos by Paul Crossley