Green Gully missed out at Lakeside Stadium on Sunday as we lost to South Melbourne 1-0
Gully was creating chances in this first half with Nahuel Bonada returning to the starting eleven and getting involved early on the left flank. South found their goal in the 29' minute through a defensive mistake in which Jack Painter-Andrews found the back of the net.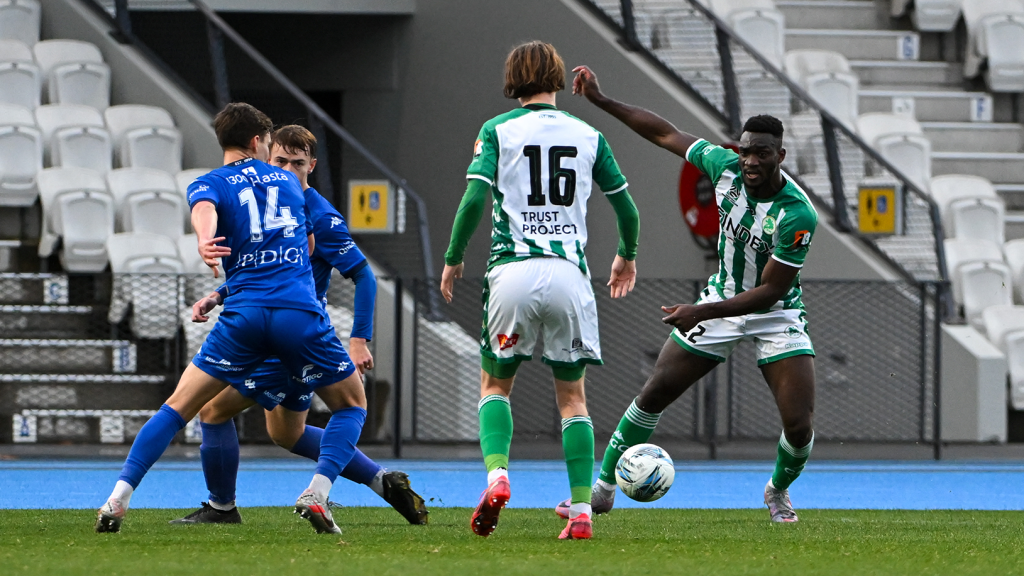 Going into the second half Gully continued to attack but could not find the back of the net as South were staying defensively compact. James Doyle had some great defensive efforts to keep up in the game as we continued to look for a result out of this game. It was also great to see Pierce Waring return to the squad, make an appearance off the bench, and create chances which ultimately were defended well by South Melbourne as they saw out the game 1-0.
Gully faces off against Bentleigh Greens this Friday night at Green Gully Reserve.
We hope to see you all there!
Photos by Mark Avellino