This Friday night your Green Gully Cavaliers are back at home as we play Bentleigh Greens in our Round 16 clash of NPL Victoria.
In our last fixture against South Melbourne Gully, created several opportunities, especially with Nahuel Bonada active on the left flank upon his return to the starting lineup. However, South Melbourne managed to score in the 29th minute due to a defensive mistake. In the second half, Gully maintained their attacking approach but struggled to score as South Melbourne remained defensively compact. James Doyle made notable defensive contributions to keep Gully in the game while they searched for a positive outcome. Pierce Waring also made a return from the bench, creating chances that South Melbourne defended well. Ultimately, South Melbourne held on to their 1-0 lead and secured the victory.
Our opponent for this week is Bentleigh Greens who last round faced Moreland City in which Moreland won that fixture 3-1. Bentleigh currently sit in 13th position on the table.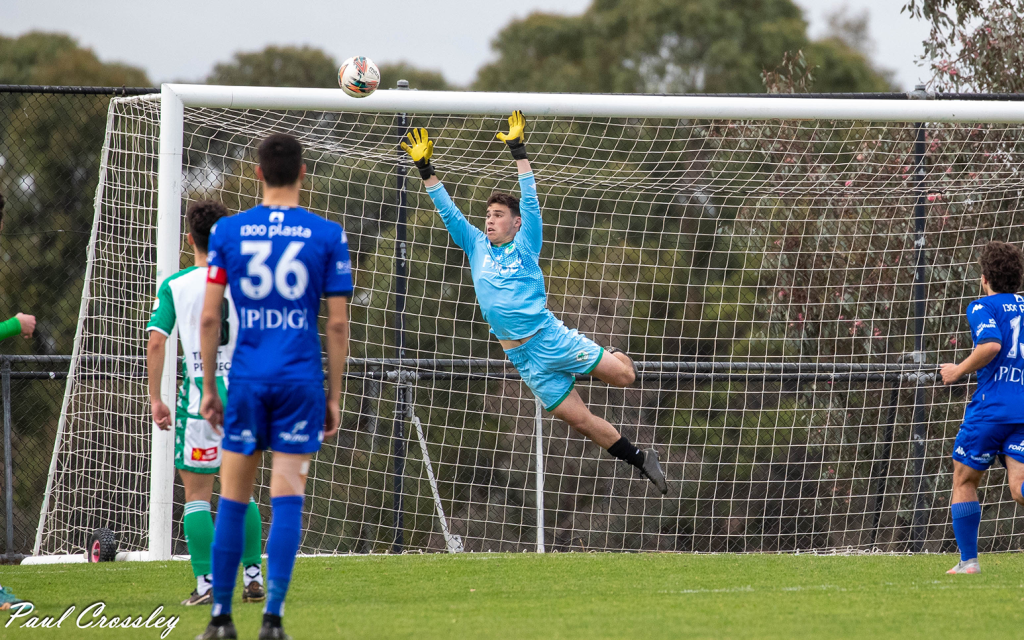 Our 21's face Bentleigh Greens this Saturday in our Round 16 clash of NPL Victoria.
Last weekend Gully faced off against South Melbourne, Gully displayed an impressive performance in the second half. Alexander Cepiviroski played a key role by chasing down a loose ball and scoring the opening goal in the 48th minute. Soon after, Elioan Kifle delivered a fantastic pass to Nicolas Valenzuela, who calmly doubled their lead. In the 57th minute, Gully extended their lead to three goals as Cepiviroski provided a cross for Greg Siamoa, who placed the ball into the top left corner as we won the fixture 3-0.
Our opponent for our Gully 21's this week, Bentleigh Greens, faced Moreland City in which Bentleigh won that fixture 10-2. Bentleigh currently sit in 5th position on the table.
Two very important games at Green Gully Reserve. We hope to see you all there supporting the boys in Green and White!