Green Gully played Altona Magic which was a well-deserved win at home as we won 5-2
Altona Magic opened the scoring early in the 13' minute through Jonas Markovski to put Magic ahead. Gully turned the game back level as we found the quick equaliser as Nahuel Bonada put a cross into the area which was deflected into the back of the net. In the 21' minute Pierce Waring found his first of the night as Luc Jeggo put the ball on a platter which Pierce made no mistake finding the back of the net. In the 45' Gully was awarded a penalty in which Pierce Waring placed the ball straight down the middle.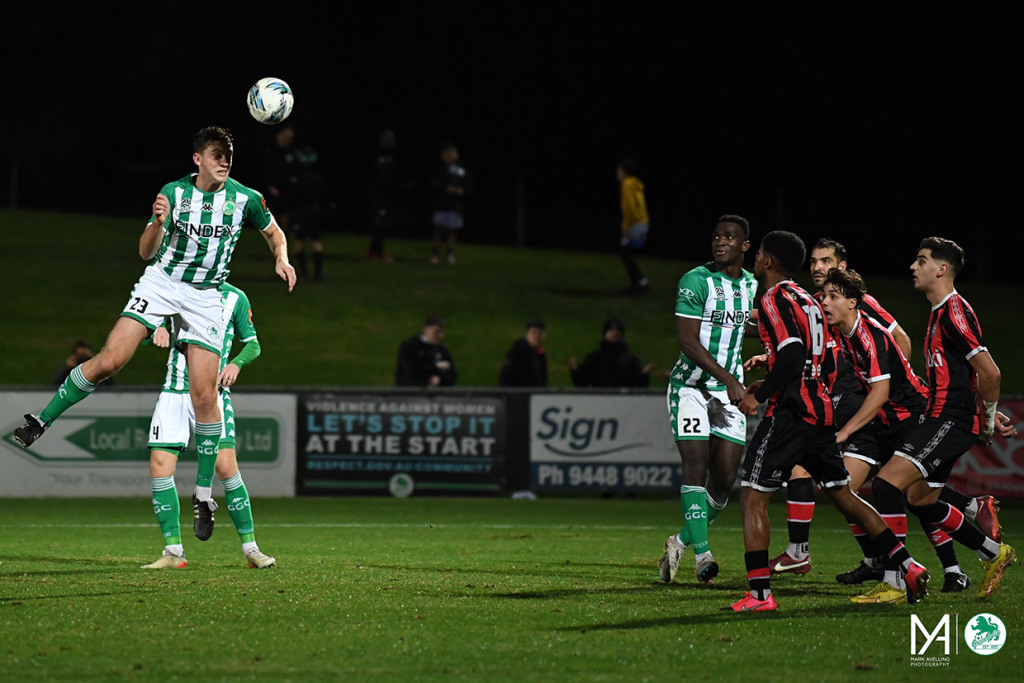 Waring found his hat-trick in the 76' minute through a great long-range effort. Pierce was not done yet as in the 82' minute he found his fourth of the night as Nahuel Bonada played a great ball in which Pierce placed the ball past the keeper. Altona kept fighting till the end and was rewarded with a consolation goal from Cian Cuba.
We turn our focus now to this Friday as we take on Altona Magic at Green Gully Reserve.
Photo by Mark Avellino Photography