Green Gully faced off against Altona Magic on Saturday at Green Gully Reserve.
It was a good opening half with Gully creating some good chances, Gully found their opening and scored first in this fixture with Brodie Sposato finding Samuel De Los Santos in the 6 yard box to slot us ahead in the 16' minute. Green Gully held onto this lead going into half-time 1-0 up.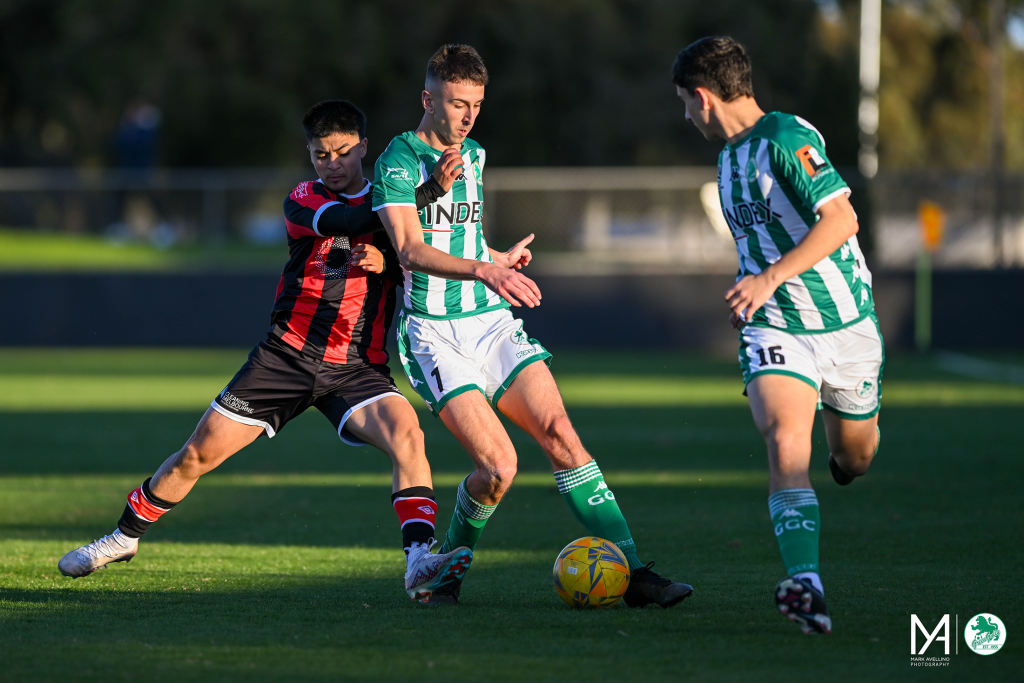 Gully continued to create chances in the second half but Altona Magic found the back of the net three times which secured three points for the away side.
We now regroup and turn our focus to this Saturday as we host Avondale FC at Green Gully Reserve.
Photo by Mark Avellino Photography