Tonight we host Avondale FC at Green Gully Reserve in our Round 19 clash of NPL Victoria.
In our last fixture against Altona Magic, Altona Magic took an early lead in the 13th minute with a goal from Jonas Markovski. However, Gully quickly equalised in the 21st minute with a deflected cross from Nahuel Bonada. Pierce Waring scored his first goal of the night in the 21st minute. Just before halftime, Gully was awarded a penalty, which Pierce Waring converted to put Gully ahead. In the 76th minute, Waring completed his hat-trick with a fantastic long-range shot. He wasn't done yet and scored his fourth goal in the 82nd minute. Altona Magic fought until the end and managed to score a consolation goal through Cian Cuba.
Our opponent for this week is Avondale FC who last round faced Moreland City in which Avondale won that fixture 3-0. Avondale currently sits at the top of NPL Victoria.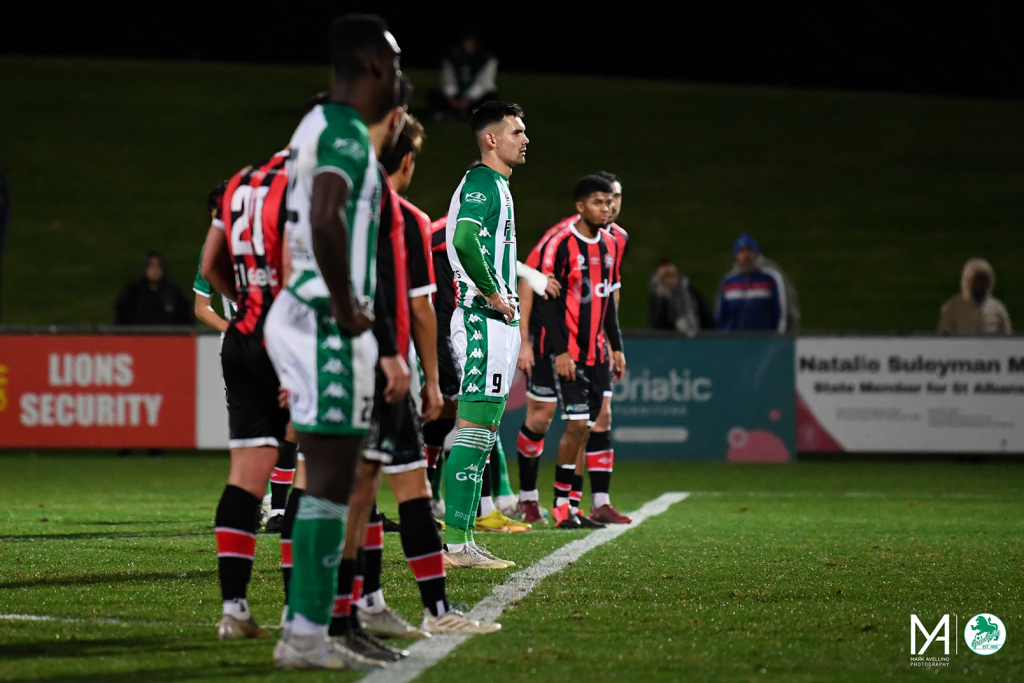 Our 21's face Avondale FC this Saturday in our Round 19 clash of NPL Victoria.
Last weekend Gully faced off against Altona Magic, Gully had some promising opportunities and managed to take the lead in the 16th minute when Brodie Sposato set up Samuel De Los Santos for a goal from close range. Gully held on to their 1-0 lead going into halftime. In the second half, Gully continued to create chances, but it was Altona Magic who found the back of the net on three occasions. These goals allowed the away team to secure three points in the match.
Our opponent for our Gully 21's this week, Avondale FC, faced Moreland City in which both sides shared the points in that fixture as the game finished 1-1. Avondale currently sit in 7th position on the table.