Green Gully missed out at Green Gully Reserve on Friday as they lost to Avondale 4-0.
Gully was reduced down to 10 men early on in the 10' minute and then Avondale then found their first in the 17' minute through Kristian Trajceski. Gully continued to push forward with Adolph Koudakpo doing some great work on the right flank but ultimately couldn't find the back of the net. Avondale doubled their lead through Liam Boland in the 38' minute. Just before the break Blake Carpenter make it three for the away side.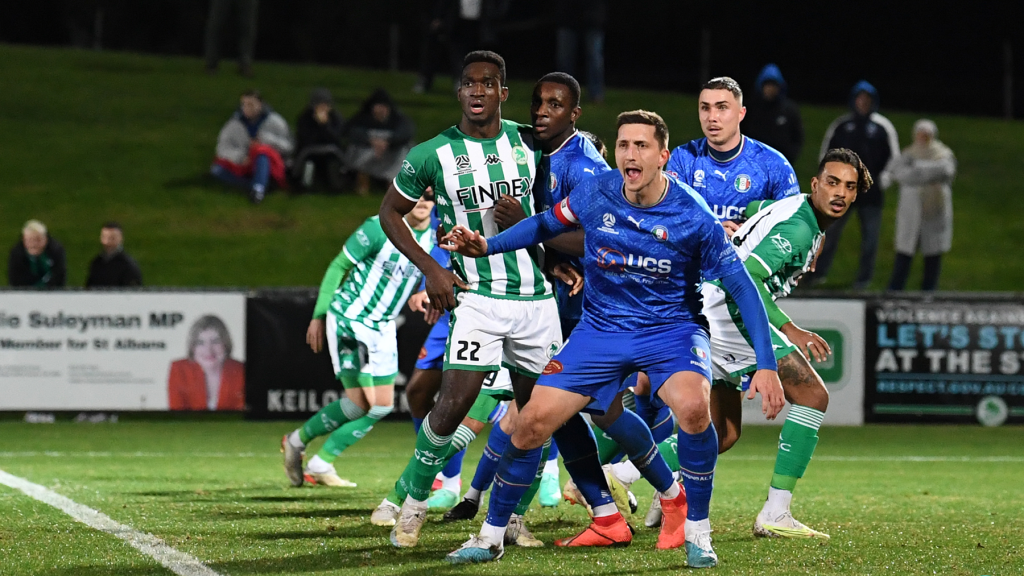 Going into the second half Gully came out looking for a constellation goal to get something out of this fixture, despite having the man down Gully held Avondale off until the 93' minute in which a deflected effort found the back of the net.
Gully now focuses on this Friday as we face North Geelong Warriors at Green Gully Reserve.
Photo by Mark Avellino Photography