Green Gully played St Albans Saints in our final game of NPL Victoria which was a well-deserved win at Churchill Reserve as we won 2-0.
We found the scoreboard early in the 4' minute with Adolph Koudakpo with a great passage of play into the area who was then brought down and awarded a penalty, Nahuel Bonada stepped up at the spot and made no mistake putting us ahead. In the 27' minute the ball found Jordon Lampard outside the box with a left-footed strike which proved too much to handle for the Saints goalkeeper and extended our lead to two.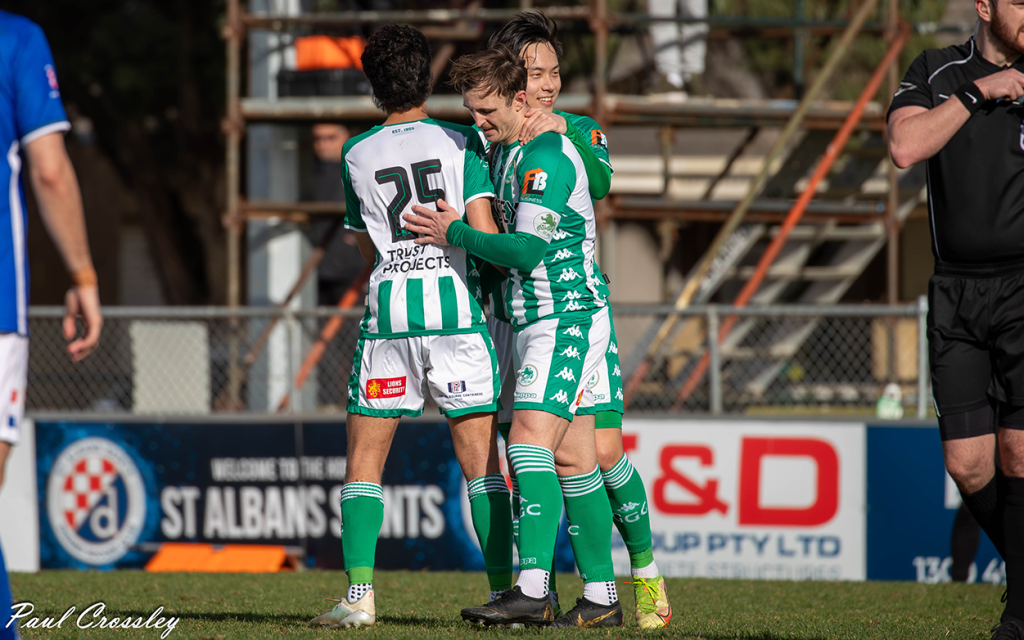 Gully remained disciplined throughout the second half which resulted in holding onto the two-goal advantage and finishing the season on a win. Ultimately not the ideal finish we had anticipated but some great moments throughout the year with the squad fighting till the very end.
Photo by Paul Crossley