Green Gully faced off against St Albans on Saturday at Churchill Reserve.
It was not the ideal first half with the home side scoring three times in the opening 45' to head into the break 3-0 up.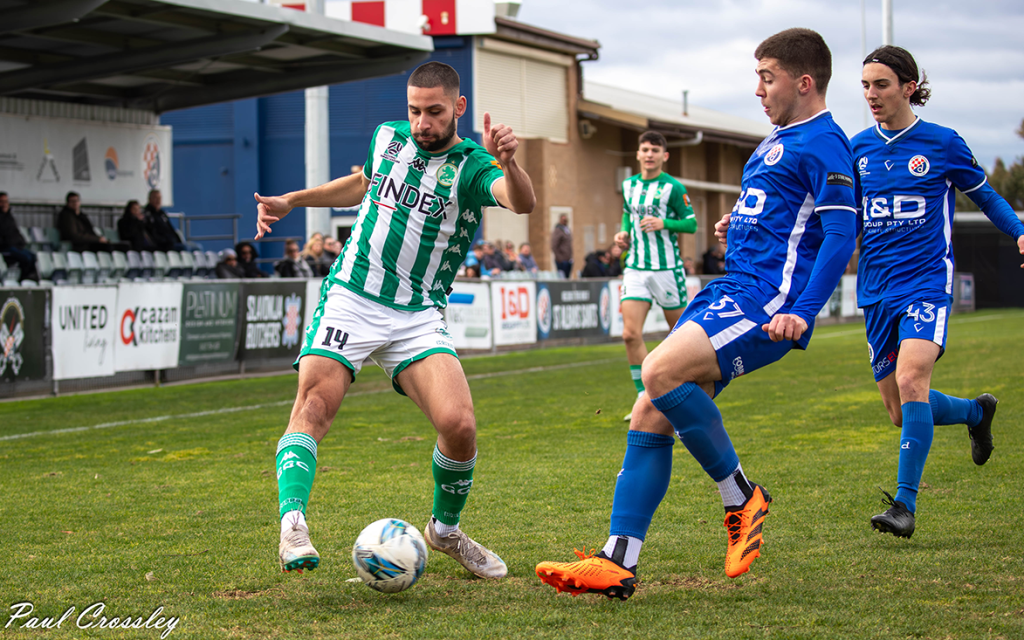 A big challenge was ahead of us in the second half as we had to put the first half behind us and come into this second half. St Albans extended their lead in the 56' minute, Gully continued to push forward and found their goal in the 77' minute with a great chipped effort from S. Ahmed. It was S. Ahmed yet again as he was brought down in the area and then stepped up at the spot to find himself a brace. This was not enough to get a result out of the game but a great second half display from Gully.
Photo by Paul Crossley