On Saturday afternoon our 21's were back at home as the boys came together to play top spot Port Melbourne which was going to be a strong competitive game.
The first half was pretty even with both teams trying to play their respective styles but a small lapse in concentration allowed Port Melbourne to capitalise on allowed them to go into the break ahead.
The second half was a better display from Gully, which allowed us to create chances but still not enough to put away a dominant Port side. Lots of chances were created but the boys struggled to be clinical in front of goal which cost them in the end.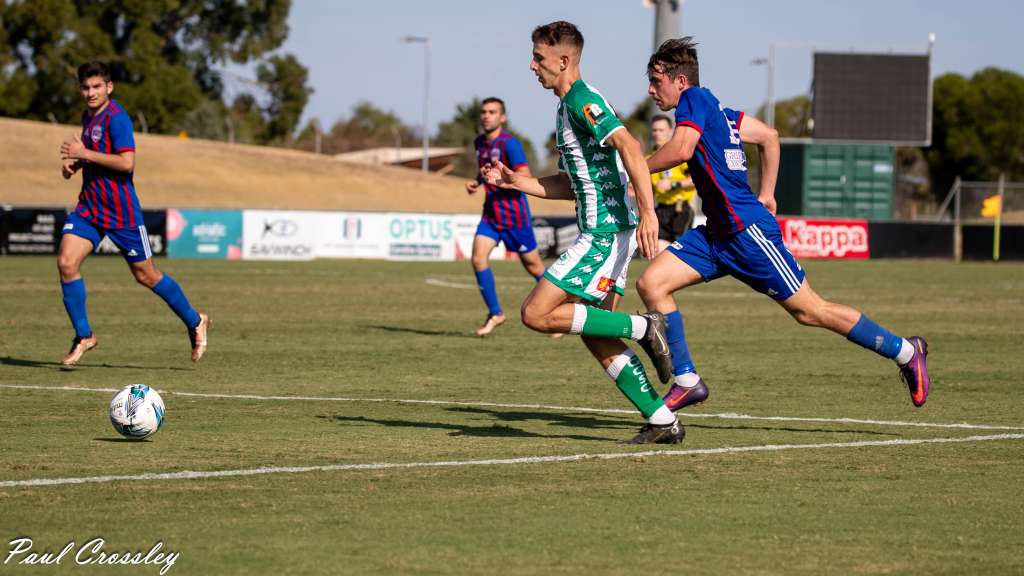 Despite the result, the boys played some really positive football that just proves that things are mending and coming together.
We move onto next week with a lot of work to do but a lot more positives to take out of the game as we travel to Paisley Park to take on Altona Magic.
Report by Andrej Maksimov
Photo by Paul Crossley