Green Gully made it three wins in a row at Paisley Park on Saturday after taking down Altona Magic 2-1.
Gully made it 1-0 in the 14' minute with the passage of play starting from a Luc Jeggo corner which forced key saves from the Magic keeper as he parried out chances from Doyle and Bonada before Pierce Waring got on the rebound to put it in the back of the net.
It was end to end from both sides as they were both creating chances and going into the second half Gully had been pressing Altona with the better of our chances came from Pierce Waring finding Tyler Vecchio in space but was met with another great save.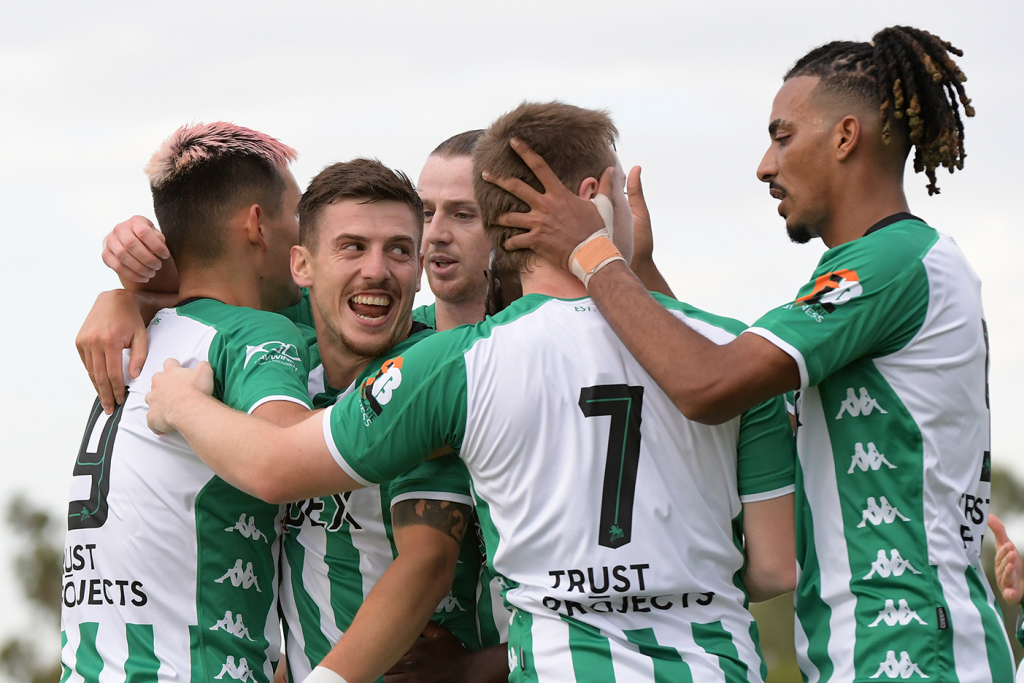 Altona found their equaliser as they pressed well as Gully was playing out of the back and against the run of play Jonas Markovski was found in space and brought Altona level.
In the 82' minute Gully found their chance through a defensive error from Altona was met with Nahuel Bonada who continued to chase the ball down in the dying moments and was rewarded as he placed the ball into the back of the net.
Gully now looks to continue their form at Avenger Park this Saturday as they face Avondale who currently sit at the top of the table.
Photos by Wayne Neal