Green Gully narrowly missed out at Avenger Park on Saturday as they lost to Avondale 3-2.
Avondale opened the scoring in the 42' minute as they cut out a pass on a Green Gully attack and hit on the counter with Liam Boland finding the back of the next to put Avondale into the lead going into the break.
Avondale then extended their lead in the 57' minute through Stephen Zinni. Green Gully then responded in the 63' minute to put the game back on its heels with Gianluca Iannucci playing a perfect ball to find Nahuel Bonada at the back post to head it into the back of the net.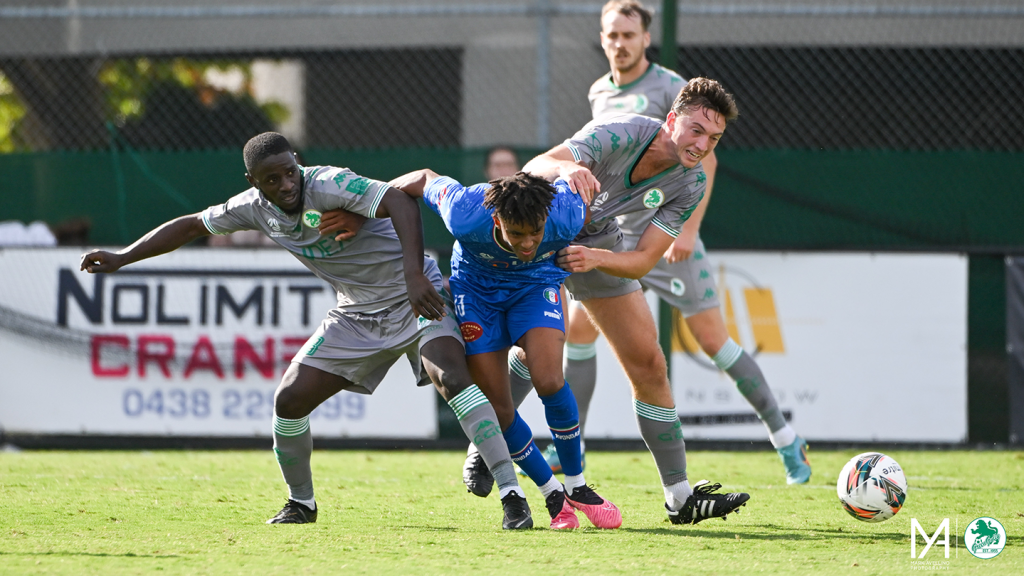 Gully continued to play and when it looked like we had the momentum and were going to find an equaliser, Avondale responded back in the 84' minute as Liston Diaz found himself one on one. Gully continued to play and try to get something out of this fixture. In the 88' minute forward Adolph Koudakpo found himself on the end of a Gully corner to give a late consolation goal.
Gully now look towards this weekend as we face North Geelong Warriors at Elcho Park, if you need bus transport to and from the fixture please contact the club on 03 9366 6697. Bus departs 1:30pm to return at 6:15.
Photo by Mark Avellino Photography