Green Gully's 21's side played out a great fixture against North Geelong Warriors on Saturday which saw our first win of the season as we saw out the game 3-0.
Gully found their opening in the 13' minute as Garang Arou found himself on the end of a Green Gully corner to head us into the lead. Then in the 45' minute, Gavin Tasevski played an over the top ball which found Elioan Kifle who finished his chance by chipping the North Geelong goalkeeper to put us two ahead as we headed into half-time.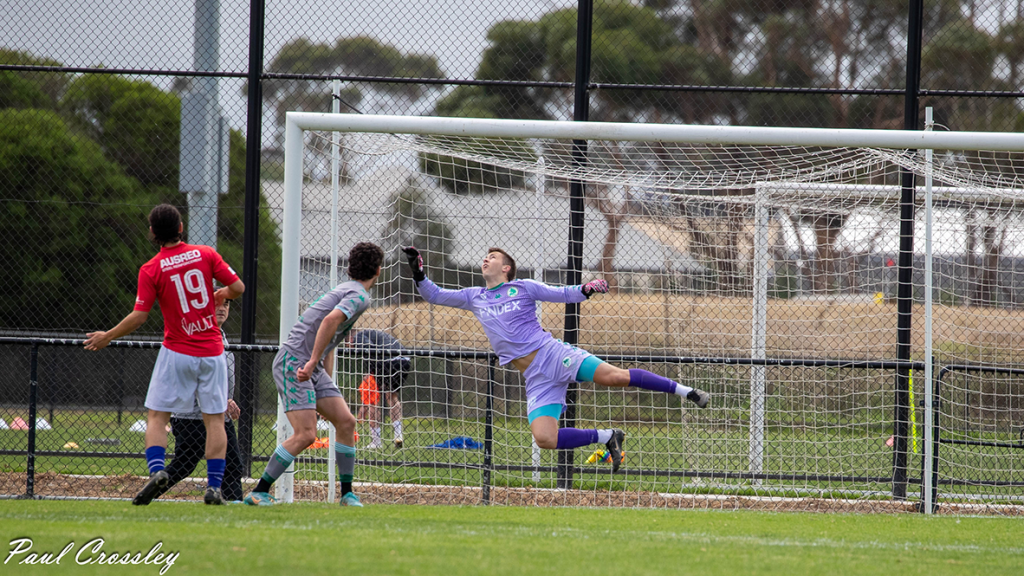 North Geelong went into the second half on the front foot as they created some good chances going forward but were unable to find an opening with goalkeeper Reef Murfet making some key saves to keep us ahead. In the 82 minute Samuel De Los Santos Myles hits a wonderful strike from the edge of the area to seal the game for Green Gully.
We now look towards Saturday as we are back at Green Gully Reserve as we play Moreland City.
We hope to see you all there supporting your boys in Green and White!
Photos by Paul Crossley